There is a little space at the North junction of Joan Crescent and Craigdarroch Road that is the Rockland Woodland Garden. It is a special project for the neighbourhood of the Rockland Neighbourhood Association.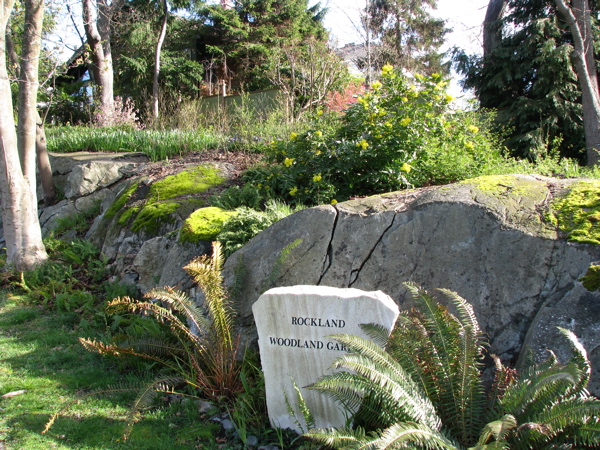 WOODLAND GARDEN
The volunteers in the woodland garden continue to battle some formidable adversaries:

large cloven-hoofed multi-stomached voracious defecating polygamous ungulates

long-rooted, tenacious, choking, white-berried bushes

invasive, proliferating, alien-blue hyacinthoides

and drought.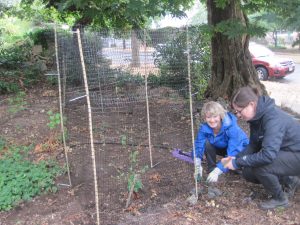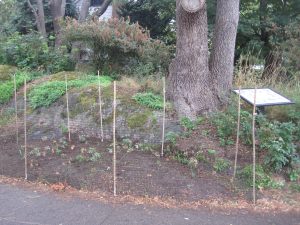 However, we are a sturdy, dedicated team.  Please consider joining us!

Janet Simpson
Chair

We always welcome new volunteers!  Come on out, get some exercise, meet your neighbours, contribute to your community, and  feel good about helping to re-establish a part of our endangered Garry oak ecosystem! 
---
THE ROCKLAND WOODLAND GARDEN ALBUM
by Bill Birney – a long time resident of Rockland.